Nauticam Compact Macro Convertor 1 (CMC-1, 4.5x Magnification)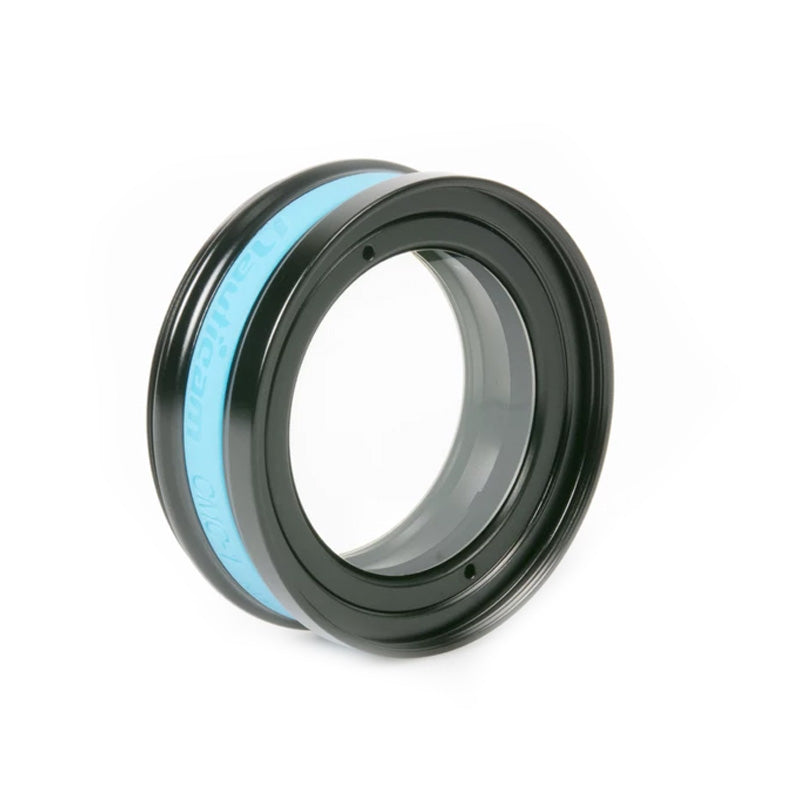 Nauticam Compact Macro Convertor 1 (CMC-1, 4.5x Magnification)
Brand:
Nauticam
SKU:
81301
THE FINEST MACRO ACCESSORY LENS FOR COMPACT AND MIRRORLESS
The CMC is an extremely powerful super-macro accessory lens optimized for use with both fixed-lens compact, mirrorless interchangeable lens, and DSLR cameras. Part of Nauticam's in-house lineup of wet and dry optics, these accessory lenses are purpose built and rigorously tested to outperform any other optics on the market.

TECHNICAL SPECIFICATIONS

Depth Rating 100m
IMAGES TAKEN WITH CMC-1

INTRODUCING CMC-1
SMALLER, LIGHTER, STRONGER
While the Nauticam Super Macro Converter (SMC) design inspired the development of the Compact Macro Converter, the CMC is actually more powerful. The CMC provides more magnification than the SMC with all compatible compact camera systems for which it was designed.
As expected, the CMC provides more magnification than any compact camera tested can achieve on its own, and does so with improved working distance. This combination makes CMC ideal for tiny, skittish subjects.
Using the popular RX100V as an example, the CMC-1 results in a magnification of 2.3X the smallest subject the camera is capable of photographing with no accessory lens (34.5mm v 80mm), and it does so with 1.4X the working distance (56mm v 80mm).
Results with the Canon G7X are even more stunning, providing 3.0X magnification at approximately 2.4X the working distance. To achieve the same image sizes with sealed magnifying lenses a +15 Diopter or stronger would be required, but no +15 Diopter lens can match the overall image quality of CMC-1. This is achieved while maintaining the smallest size and weight possible.
BREAKTHROUGH LENS DESIGN
Prior to the development of the Nauticam accessory macro conversion lenses, achieving super macro underwater meant using tools that were designed for in-air use. These tools simply do not take into account the physics of shooting through water. Thanks to Edward Lai, Managing Director of Nauticam, the CMC-1 takes a radically different approach: hundreds of engineering hours utilizing computer software to model a lens that complements an entire system – camera, lens, port, air, and water – as a whole. This accounts for the critical air-water interfaces in a conversion lens design to achieve the best image quality possible. The improvements are stunning, measurable and a new standard in underwater macro imaging.
UNCOMPROMISED OPTICAL QUALITY
The CMC-1 is constructed from lenses precision crafted of specially formulated low-dispersion optical-grade glass, ground to the most demanding standards. This means greater sharpness and contrast on every shot and extraordinary resolution rivaling a macro lens used in air. Broadband anti-refective coatings effectively reduce common optical issues such as chromatic aberrations, coma, spherical aberration, and field deformation associated with underwater macro photography using traditional magnifying lenses. This means superior light transmission, accurate color and no distortion or vignetting in the most demanding situations. These exceptional optics are assembled in a rugged hard anodized aluminum housing, and nitrogen purged during assembly to eliminate fogging.
The CMC-1 is compatible with a variety of camera systems, but the most impressive increase in magnification comes when paired with the Olympus M.ZUIKO DIGITAL ED 60mm f/2.8 Macro Lens for M43 Systems. This combination achieves a 2:1 reproduction ratio. This translates into an image 8.5mm X 6.3MM, and one of the most powerful macro imaging systems available.
OPTIMIZED FOR AUTOFOCUS
By utilizing a specially developed algorithm in the optimization process, the CMC-1 renders superior image quality over the full focusing range of the camera lens. This, combined with the high brightness and contrast of the image, allows the autofocus system of the camera to work well – often better than less powerful close focus lenses. Just as important are the out-of-focus (Bokeh) portions of the image that exhibit the same creamy smooth quality that photographers appreciate when shooting macro in air – all without color fringing common to traditional magnifying lenses.
AVOIDING DIFFRACTION
Due to the overall superior optical performance and precision focus of the CMC-1 it is possible to shoot larger apertures with excellent image quality. This avoids reaching the diffraction limit of high resolution sensors, and allows selective focus effects with narrow depth of field in super macro images.
ALSO COMPATIBLE WITH NIKON AF-S 60MM MACRO
While designed with compact cameras in mind, compatibility with larger formats has proven to be possible in some cases. Nikon AF-S 60mm Macro (not compatible with the earlier SMC-1) provides 1.5 : 1 Reproduction Ratio when with combined CMC-1. This combination is extremely versatile, covering fish portraits, 1:1 macro, and now 1.5:1 super macro on the same dive.
MOUNTING, AND USING THE CMC
The CMC-1 ships with the common 67mm threaded lens mount. The CMC-1 has a protruding rear lens element, designed to place the accessory optic as close to the camera lens port as is possible, providing the best overall image quality when used with flip lens adapters. A flush mount adapter ring is used when attaching CMC-1 directly to an underwater housing, and is included with the lens.
Flip lens holders, available to suit most Nauticam housings and lens ports, provide the fastest and most convenient lens mount possible. The lens is always threaded in place, and available to be flipped down as needed.
RESOURCES


FEATURES
STANDARD 67MM THREAD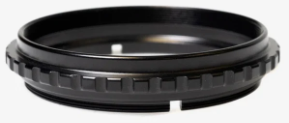 he CMC-1 ships with the common 67mm threaded lens mount. The CMC-1 has a protruding rear lens element, designed to place the accessory optic as close to the camera lens port as is possible.  A flush mount adapter ring is used when attaching CMC-1 directly to an underwater housing, and is included with the lens.
BAYONET MOUNT COMPATIBLE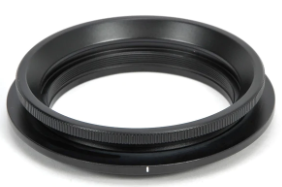 The CMC-1 is compatible with the Bayonet Mount System.  Using the adapter, the CMC can be quickly attached or removed using the elegant and efficient Bayonet Mount System.
INCREDIBLE MAGNIFICATION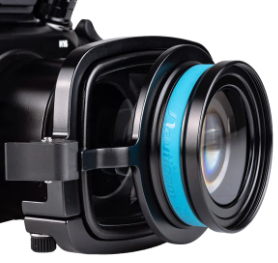 The CMC-1 can achieve stunning magnification ranging from 2x to 3x depending on the camera/lens combination used.  It achieves this while maintaining a better working distance than other competing lenses.
SUPPORT & DOWNLOADS
Your Dynamic Snippet will be displayed here... This message is displayed because youy did not provide both a filter and a template to use.